Combining Exercise with Family Time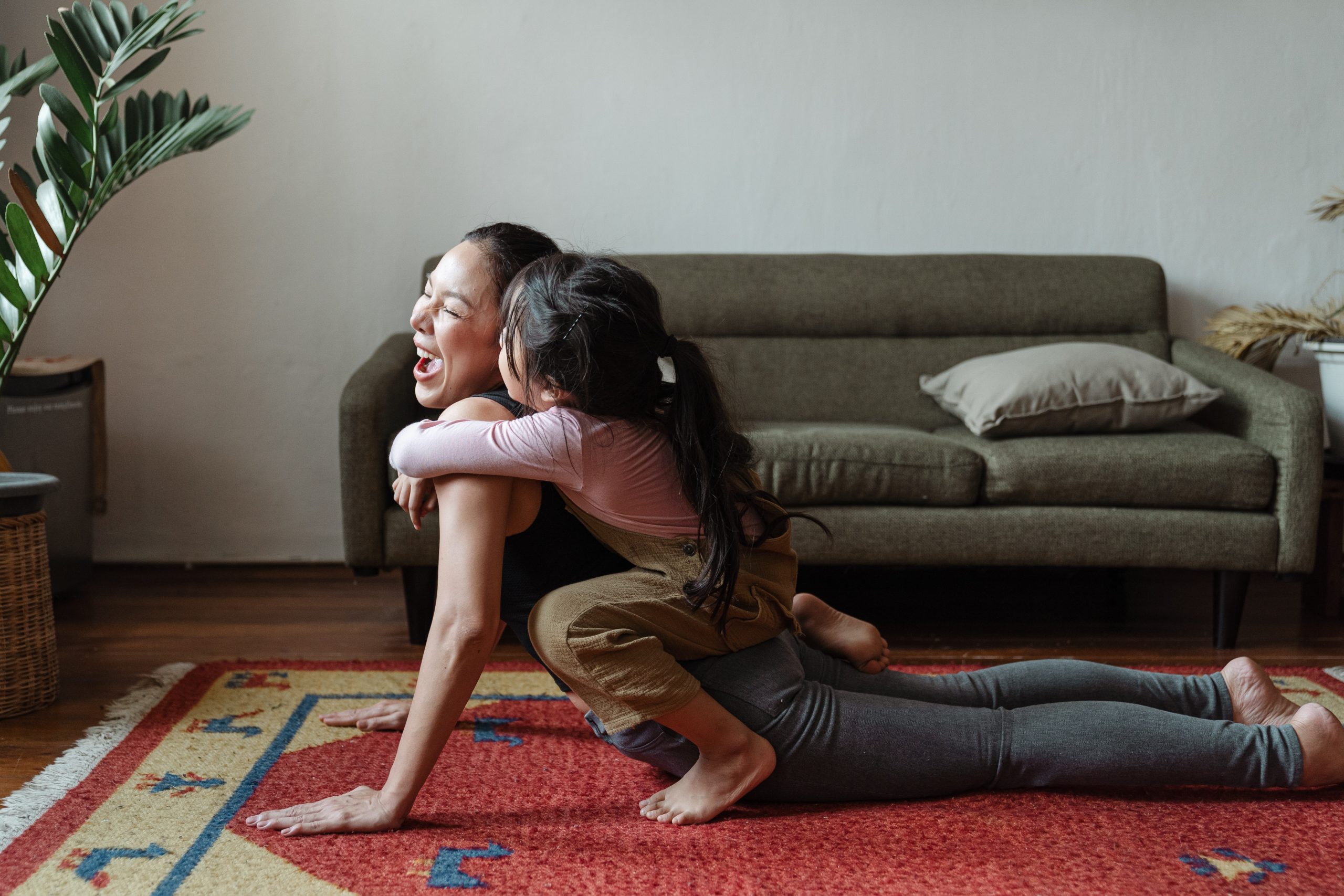 If you were to make one big change within your family life right now what would it be?
Time, having more time with loved ones, having more time to exercise, just having more time to do all those things that once never seemed to meet with a massive barrier thrown right in front of your face!
I know, I get it, I often wonder what on earth I did do with my time when it was just me, the only person I needed to worry about, the only person I needed to think about and the only person I needed to take care of. Some would say that's just pure 'selfishness' and others would say 'it's important for your own mental health and wellbeing' to think about yourself often, (as long as it doesn't hurt others around you of course, and that it is legal.)
Even as a fitness professional, I do to struggle to fit in my own exercise at times especially as I am a mother of two, and wife to one. Balancing everyone else calendars, meals, exercise regimes, learning (even more so thanks to home schooling at the moment across the world), running a business and daily chores, but one thing I do know is that combining exercise and family time really does work!
By scheduling a couple of family fitness sessions together over a weekend or even in the week, you will get that fun family time in, some friendly competition and your daily recommendation of exercise.
I have lots of fun fitness challenges and games you can all do together, and that can be done in a confined space too.
I have many I share on my social media platforms and YouTube channel and here are my Top 5 !
Andy's Coming: This is so simple, and such fun. Check it out !
Uno Fitness: This is one that I created but there are also lots of ideas on this style of game and different ways to play on Ed.Review as well as on Pinterest.
Roll a Dice Fitness: You can change the exercises every time you play, so no family fitness challenge is the same. The choices are endless. I found this one, along with many others on Teachers pay Teachers. Great site for teachers and parents alike for lots of physical education ideas.
Bean game: Even the littlest kiddies can do this one. The full game consists of at least 10 different Beans to represent when I play this in my normal Coyote Kids Fit Club classes. There is only a few in this video, but I am sure you can get creative and come up with your own.
Shuttle Runs: The race is on with the whole household. You can use teddies or any other objects that can represent markers. You will want space for this one though, so the garden or even your local green space would be a great place to do this challenge.
Make the most of the family time you have together, life is too short to miss out on those special moments.
'Family. Where life begins, and love never ends'