"Coyote Kids Fit Club creates a healthy, active, motivated child for life" 
We are a kids fitness club that provides eternal skills and a healthier lifestyle. We do this by creating fun, fitness activities that are suitable for all children in Hampshire and Wiltshire.
Our fitness programs are suitable for all children and all abilities providing equality and inclusivity across the community and beyond.
Coyote starts to teach children the basic blocks of fitness which include cardiovascular training for healthy hearts, strength, flexibility, balance, agility, motor skill development and our specialised yoga for mindfulness starting at the tender age of 3 years old.
We hold enhanced CRB and DBS clearances.
We believe in our mission so much that we even off 2 free places at each of our fit club classes for a maximum of 12 weeks. This is especially for children who are above a healthy weight and need extra support both financially and for their own mental health wellbeing. (Terms and Conditions apply, contact us directly to find out more).
We will be giving your children a head start in understanding the importance of a healthy, active lifestyle using a variety of fitness activities that will provide them with a lifelong skill.
Join Coyote Kids Fit Club and watch your children grow into "active, healthy kid
Rebecca is the Creator and Founder of Coyote Fitness UK.
After a successful career as a singer, dancer and actress Rebecca left the stage and bright lights of the highly disciplined professional performing industry and has driven hard to make a difference in everybody's lives.
Embarking in the demanding fitness industry, she found her feet once more and started to climb the professional ladder. Soon realising she had a natural talent towards the group fitness sector and personal training, she began to grow into one of Hampshire's most "in demand" Fitness
professionals.
Through many years of helping people of all ages to achieve their goals, she developed her very own unique style of delivery. – what she calls "Coyote". A truly Inclusive, fun and energetic approach.
Her continued professional and personal development has seen her amass a substantial and impressive array of qualifications, which include:
Health Related Exercise and Physical Activity in Children 5-16yrs
Delivering Behavioural Management and Physical Activities to Children under 5yrs
Fitness Management ISRM (in managing and developing sport)
Master Personal Trainer Group Fitness Instructor (able to teach a variety of exercise to music classes including Les Mills Body Pump, Body Combat, Indoor Cycling and Freestyle Fitness Yoga)
General Practitioner (GP) Referral
Active IQ Education and Training and Assessor Certified
IDTA Dance teacher in Ballet, Tap, Modern and Jazz (Midland Academy of Dance and Drama).
Being a mum of two amazing and energy filled children, she knows the importance of harnessing and directing that energy.
Coyote fitness UK was born in 2016 – Come and join the Fitness journey with Rebecca.
"If you can imagine it, you can achieve it. If you can dream it, you can become it."
– William Arthur Ward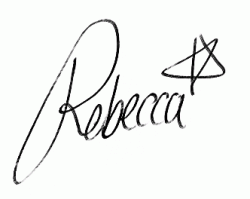 We have you covered, simply check out our FAQ page or get in touch.