Coyote is working alongside the current Change4Life campaigns and Get UK Active to help families and children become more active and live a healthier lifestyle. We currently hold classes in Andover, Stockbridge, and Winchester and are always expanding within the Hampshire and Wiltshire region, and will soon have our children's fitness clubs all across the UK and Internationally.
The current government guidelines taken from the Health Survey of England 2012 state that the Chief Medical Officers recommendations for physical activity in children and young people should be a minimum of 60 minutes of at least moderate intensity physical activity each day.
Evidence for recommendation of the amount of physical activity for health was reviewed in 2010 for the Chief Medical Officers of the four UK countries. Guidelines were published for under 5s stating that physical activity should be encouraged from birth onwards, as it is critical in reducing adiposity; improves bone and muscle strength, motor development and physiosocial health, as well as being important for cardio-metabolic health (blood pressure, blood lipids (fats) and insulin sensitivity).
Ref: The Health and Social Care Information Centre (www.hscic.gov.uk)
Physical fitness for improved mental stimulation
Better learning concentration in class
The recommended daily exercise of one hour per day for children
Children to take a large step in being healthily active at a young age thus preventing negativity and health problems in later life
The importance of healthy nutrition and lifestyle
A childrens fitness class that boosts confidence and suitable for all children of all ages and abilities
Your children will feel part of a happy, healthy and strong community and will make lots of new friends on their active, healthy kids journey
We provide various change4life content to our pupils as well as our very own healthy journal booklet for them to follow with extra healthy tips and activities to do at home with their family and friends
Augusta Park Community Centre
Andover
SP11 6RD
4:00pm
Age: 4-7 yrs
We are available for various events from weddings, corporate family events to charity balls.
Why not add a children's fitness class to your day? We can guarantee to keep the little ones entertained.
Frozen 2 Fitness Workshop 2020
Frozen 2 themed fun fitness workshop for the 4-8yr olds in Andover.
We'll be doing lots of energetic activities for them to enjoy, and they'll be getting there daily recommendation for physical activity.
To be Rescheduled due to Covid-19
Burghclere Down Community Centre
Andover
SP10 3RZ
4:00pm
Age: 3-6 yrs
Community Projects in your Area
We offer our Fit Club services to various community centres and projects in the area.
If you would like to set up a community  project to get children into leading an active, healthy lifestyle then we can help.
Trolls Dance Workshop 2020
Trolls World Tour Themed Dance Workshop for the 4-8yr olds in Andover.
We'll be dancing our socks off to this awesome movie soundtrack, with some other fun fitness activities thrown in the mix too.
6th August 9.30am-12pm
King Arthurs Hall
Andover
SP10 4BS
9:30am
Age: 4-7 yrs
Pre-Schools and Nurseries
We also provide Coyote Fit Club sessions to various preschools and nurseries in the Hampshire and Wiltshire area.
If you would like us to visit your setting or a brochure of what we have to offer then get in touch!.
Star Wars Jedi Academy 2020
Join our Jedi Academy  for the 4-8 yr olds in Andover.
You'll work your way through our fun fitness tests, obstacle courses and Star Wars themed activities.
May the Force be with you!
13th August 9.30am-12pm
We stock a range of items including T Shirts, bags and other goodies. To place an order come and have a chat at your next Coyote session.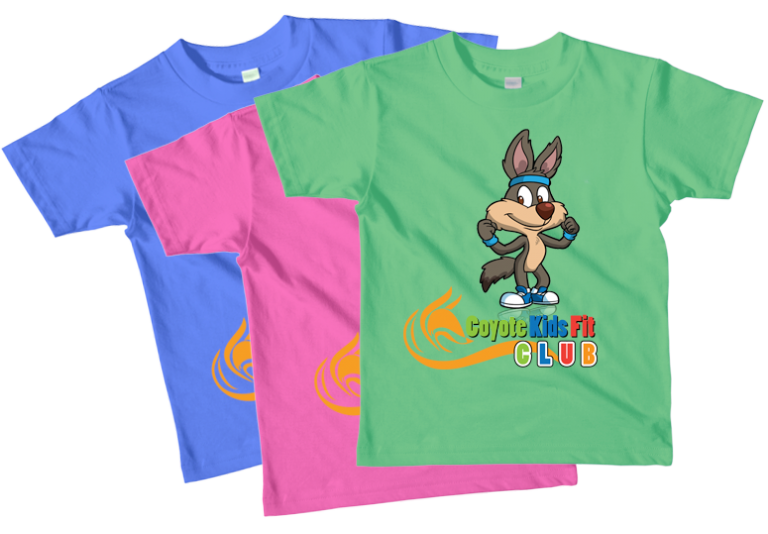 Kai loves to jump over everything and anything. Kai's favourite superfoods are broccoli and tomatoes, and favourite fruit is a banana.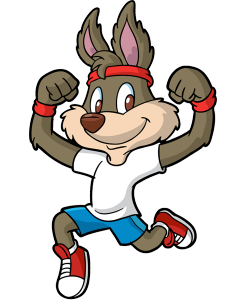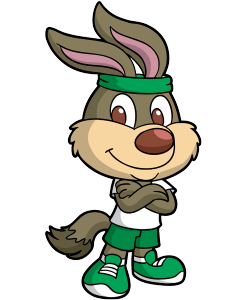 Kip loves to run fast. Kips favourite superfoods are peas and spinach, and favourite fruit is an orange.
FLEXIBILITY AND STABILITY
Kelsey loves to balance and stretch. Favourite superfoods are carrots and sweet potato, and favourite fruits are all types of berries.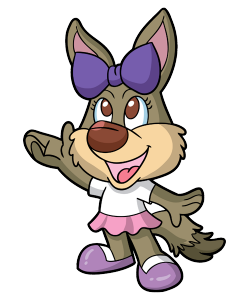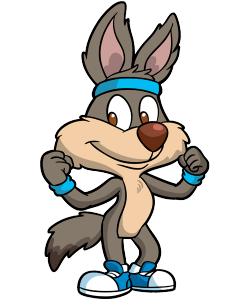 Kody loves strength and mindfulness. Kody's favourite superfoods are peppers and brussel sprouts and favourite fruit is an apple.
We have you covered, simply check out our FAQ page or get in touch.