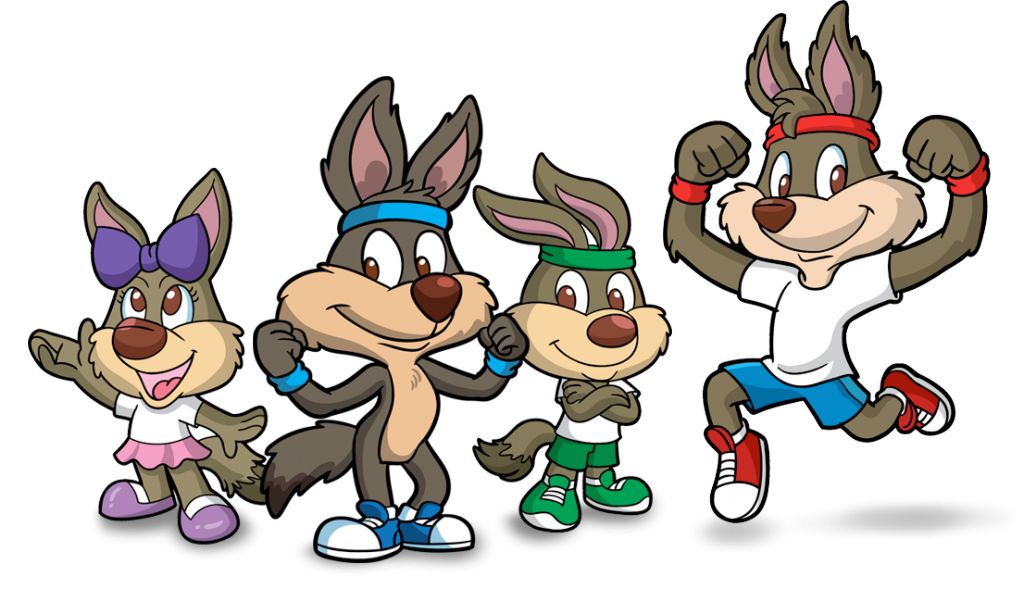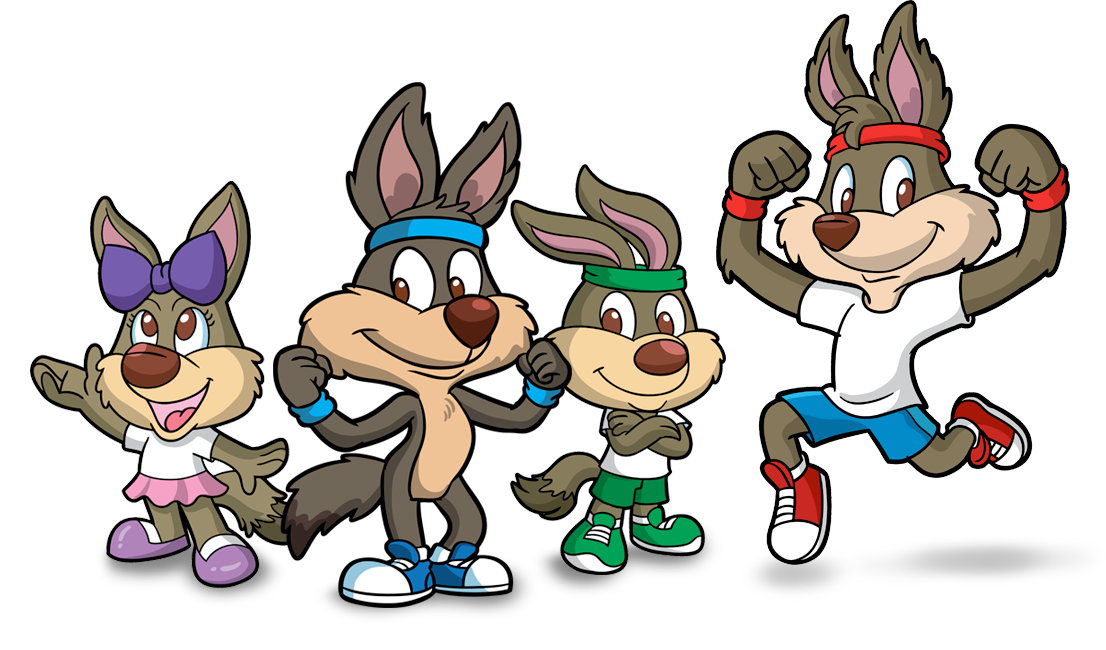 Welcome to the Coyote Kids Crew, where we teach your children how to lead a healthy, active lifestyle through fun fitness games and activities.
We're so excited you've chosen us to start your child's fitness journey!
Go Coyote!
Below, you'll find all our fun-filled videos! You'll need to be logged in to your Coyote Crew account to view them. Login or  Join Now!
These sessions last around 20 minutes or more, ideal if you want a longer workout!
Our themed workouts are on their way! Watch this space Coyote!
Time to just let loose and go crazy! Great to shake off the cobwebs!
Fun fitness games for all the family to enjoy!
These are our Coyote Fitness tests, and mini challenges! You can do it!
Motivational chats with Becky
We all need a little motivational chat at times, so watch these to get motivated and inspired! Go Coyote!
Our Eat a Rainbow challenge will be launching soon!
Short, sharp bursts of energy and useful for these mini workouts. They will keep your attention!