At Coyote Fitness we create healthy, active and motivated children for life, through fun fitness games and activities.
We are the Coyote Fitness crew and we help guide you through your fitness journey.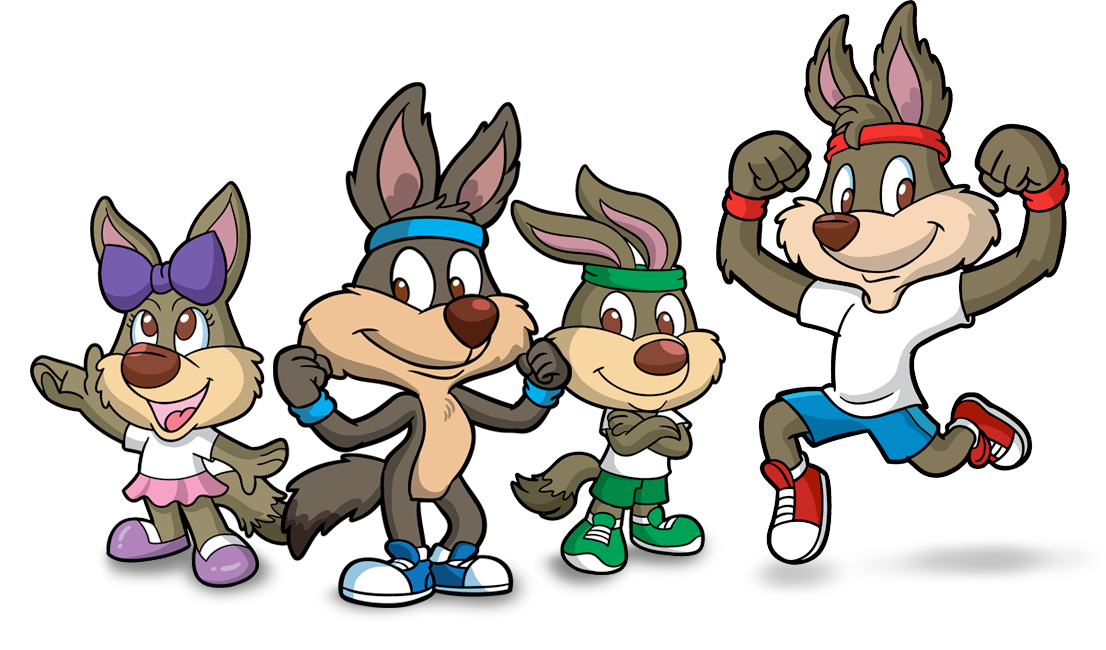 My 2 year old absolutely loves Coyotes. I don't know how Becky does it keeping so many little ones engaged and following instruction!! Such good fun with the added bonus of setting those first steps into a fit and healthy life"
Proud partners with GymRun
Children complete five challenges in one lesson: measuring speed, stability, strength, power and stamina. Every child reaches one of eight coloured stages in our fitness badge system.
We have you covered, simply check out our FAQ page or get in touch.